Brief


Lufthansa's asked us to launch their new Premium Economy class, explain all the benefits and focus mainly on the 50% more space offering. As they were behind the pack with this offering, they asked for something innovative and disruptive.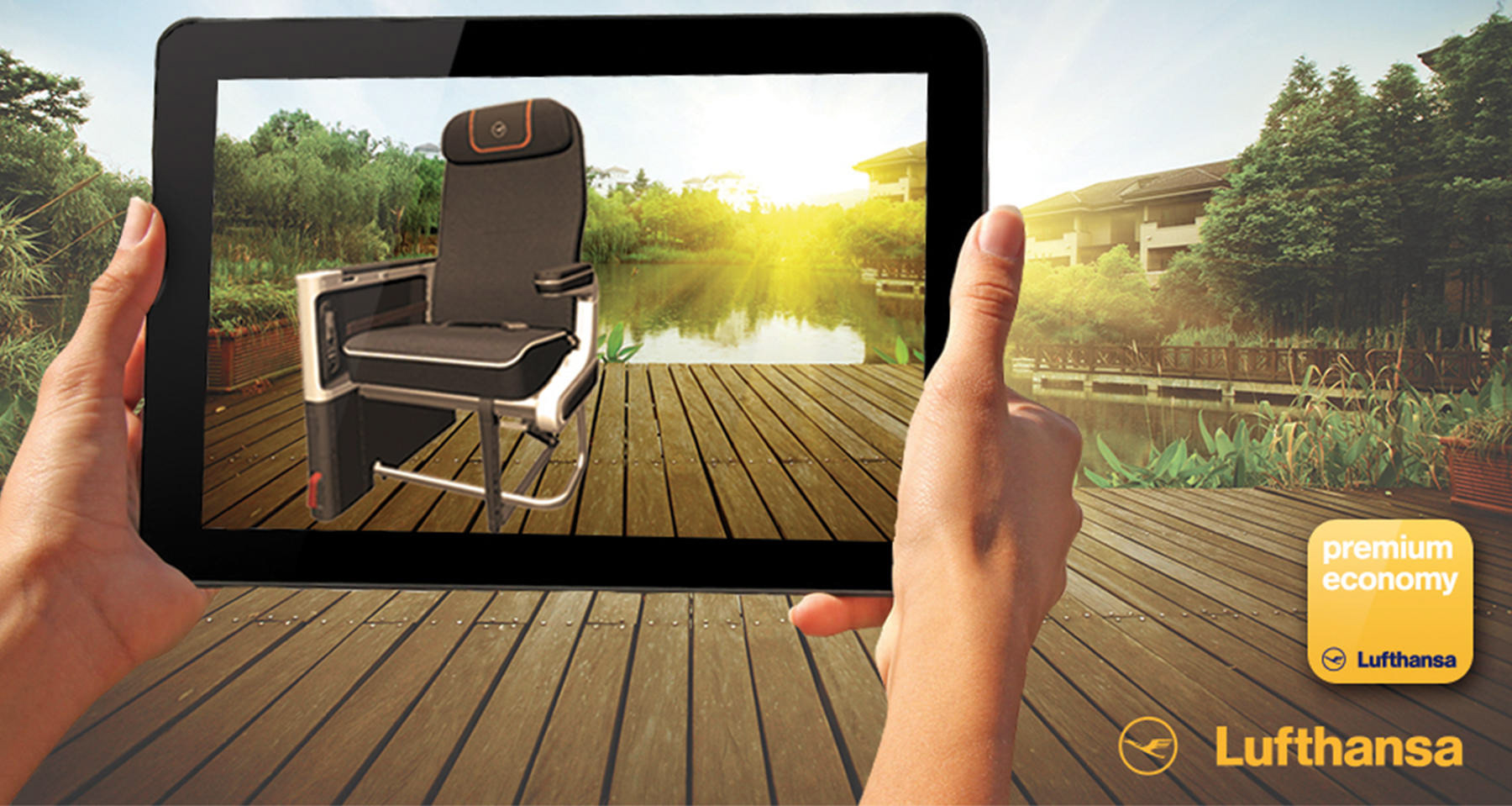 Solution


We created a world-first, augmented reality app where users can watch the Premium Economy chair build at actual size, right in front of their eyes.
They could then explore the full offering through an intuitive interface.
To demonstrate what 50% extra space really means, we created a memorable and shareable promotion.
The user was challenged to guess how many irreverent items inspired by facts from Lufthansa destinations could fill the space.

The application used a world first innovation allowing the user to draw a marker to anchor the augmented chair.
This was used to launch a virtual chair at actual size in the user's environment. The sketches were then used as social media content
and as an entry mechanic to win flights.

This innovation gave the campaign 
it's
own PR campaign which helped grow reach and engagement.
Results
Downloaded in over 75 territories
11 language versions created
8,000 downloads, over 70% of which through organic growth
Overall reach of 440,000 & CTR of 1.2% with a total media spend of just £3,000.
Awards
Vuforia™ Vision Awards Best Campaign - Silver